The Only All-Inclusive Memory Care in Annapolis
Get To Know us
For a private tour and personal conversation about The Annapolitan's services, please call Jim Thompson, Executive Director, at 410-757-7000.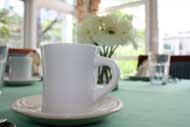 State of the art technology for greater peace of mind. Learn more…

Annapolis' finest memory care neighborhood. Learn more…
view more posts
Welcome to The Annapolitan Assisted Living
Assisted living provides safety and security for seniors who can no longer safely live alone, and peace of mind for dedicated caregivers. In a comfortable, enriching atmosphere, assisted living residents receive support with daily tasks, with respect for individual needs for independence and privacy. Learn more…
The Annapolitan Assisted Living has proudly served the greater Annapolis area for over fifteen years, providing affordable and superior assisted living care. The Annapolitan is locally owned to preserve our unique, hometown flavor. We are a one-of-a-kind residence. Read more…
What friends and families have to say about The Annapolitan...
When my mother was released from the hospital and rehab following a stroke, it quickly became evident that she was not ready to live on her own at home. The respite care at the Annapolitan was the perfect solution for her. Not only were the meals excellent, the social interaction uplifting, and the staff professional, but so importantly her care and medication management was state of the art. This allowed our family time while she was safe and happy to figure out the next step. As it turned out, my mother made so much progress physically and mentally at the Annapolitan that she was able to return home with moderate care. We couldn't have asked for a better experience. She said, 'The social activities as published on the weekly calendar were varied and made the time fly.'

Daughter of a Respite Care Resident, September 2012

Thanks to all who have cared for my mother over the last year and a half. While at the Annapolitan, my mother received outstanding personal care, made friends and re-established her social life. I cannot say enough about how quickly the Annapolitan became her home – and contributed to her enrichment.

Son of Resident, February 2016

Thank you so much for the care you provided to [my wife's] mom… She enjoyed the Annapolitan and we fondly remember each of you. Hope to see you soon. Merry Christmas!

Daughter and Son-In-Law of Former Resident, December 2013
See All Of Our Testimonials
Accolades and Recognition
From a perfect state survey to local service awards, The Annapolitan is widely recognized as a
superior provider of care.
Celebrate!
See what makes us unique at our
special events!