The Only All-Inclusive Memory Care in Annapolis
Get To Know us
For a private tour and personal conversation about The Annapolitan's services, please call Jim Thompson, Executive Director, at 410-757-7000.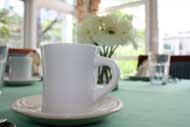 State of the art technology for greater peace of mind. Learn more…

Annapolis' finest memory care neighborhood. Learn more…
view more posts
Welcome to The Annapolitan Assisted Living
Assisted living provides safety and security for seniors who can no longer safely live alone, and peace of mind for dedicated caregivers. In a comfortable, enriching atmosphere, assisted living residents receive support with daily tasks, with respect for individual needs for independence and privacy. Learn more…
The Annapolitan Assisted Living has proudly served the greater Annapolis area for over fifteen years, providing affordable and superior assisted living care. The Annapolitan is locally owned to preserve our unique, hometown flavor. We are a one-of-a-kind residence. Read more…
What friends and families have to say about The Annapolitan...
The Annapolitan has been such an important part of helping M and B over the years to live their lives to the fullest… You provided a safe, caring, and loving atmosphere that gave M's extended family peace of mind. We will be eternally grateful for playing such an important role in M and B's lives. Thank you almost doesn't seem enough [for] all that you did and gave to our family. We will always hold The Annapolitan close to our hearts.

Family of Residents, August 2015

Just wanted to let you know that [my father] was very touched by the Easter baskets that you had for everyone at breakfast yesterday. He said that "we're old people who are just kids at heart;" he obviously really appreciated the thoughtfulness.

Daughter of Resident, April 2014

They were terrific with my ex-husband. I never had any problems with him there. My son is POA… so we moved his father… to be closer to him, but Annapolitan was terrific. They would clean his place and took care of his cat. They went out and bought kitty litter and whatever he needed and then sent my son the bill. The care was excellent. It's a wonderful wonderful place. They had a going away party for him with cards and presents and a cake.

- Family of Resident, from Senioradvisor.com, January 2015
See All Of Our Testimonials
Accolades and Recognition
From a perfect state survey to local service awards, The Annapolitan is widely recognized as a
superior provider of care.
Celebrate!
See what makes us unique at our
special events!