The Only All-Inclusive Memory Care in Annapolis
Get To Know us
For a private tour and personal conversation about The Annapolitan's services, please call Jim Thompson, Executive Director, at 410-757-7000.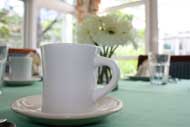 Events
Boo, brew, zoo, or oooh?
October is full of things to do!
On Halloween, dress up and say "boo!"
Come to Oktoberfest, enjoy a brew.
At Madame Toussad's you'll aaaah and oooh
What else is here for you?
The zoo! The Maryland Zoo-Mobile joins us, too.

At The Annapolitan, there's always something new.
Come say hello, see what we're up to!

As the crisp air comes in this September, we're cruising out to enjoy it! This month, our calendar contains a concert, a crab feast, and copious opportunities to cavort! Just after Labor Day, we're heading out to Tawes Farm for their fall concert series. Then, we're bargain hunting at Dollar Tree, crab-feasting with Friends & Family, and dining out at the delightful Deep Creek Restaurant. Be sure to catch all of our regular activities – games, music, crafts, and discussions – too!

Aloha, August! We're gearing up for our Friends & Family Luau, so get your Hawaiian shirts ready! We're bringing the tropics indoors with music and tropical treats. Join us!

August is all about getting in those fun summer activities before the weather changes. From the ball park to the state park, we'll be out and about this month: shopping, dining, and enjoying all that summer has to offer. Back at home, our calendar is full of our favorite programs, from music to exercise to history. See you there!

It's a red, white, and blue July at The Annapolitan! Look for the big red dots at Target on our shopping trip, bask in the white stage lights at Infinity Theater, and enjoy blue crabs at Mike's Crab House. Even our our monthly Friends & Family party gets in the red, white, and blue spirit, with a patriotic theme and live patriotic music!
Accolades and Recognition
From a perfect state survey to local service awards, The Annapolitan is widely recognized as a
superior provider of care.
Celebrate!
See what makes us unique at our
special events!