Events
February may be a short month, but there is no shortage of celebrations at The Annapolitan! We start by stepping out to the Annapolis Mall Library for a senior tea and social. We've got Valentine's Day Vinyl Libations with Larry, so don't vanish! Instead say hi to our resident DJ as he spins some tunes, and remember to stop at the chocolate fountain for a sweet treat.

For our February lunch outing, we'll savor the selections at O'Loughlin's Restaurant. Then Mardi Gras goes marching in mid-month for our Friends & Family event, where you'll find an open bar, festive music, and finger food. Round out the month with a shopping trip, plus enjoy visits from friends feathered, furry, scaly (and maybe even slimy) as Echoes of Nature returns. Of course, February finishes with the monthly birthday bash!
Get To Know Us
For a private tour and personal conversation about The Annapolitan's services, please call Jim Thompson, Executive Director, at (410) 757-7000.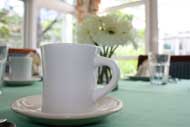 Did you know?
The Annapolitan is the leading independently owned and managed assisted living community in Anne Arundel County.
For over twenty-five years, we've led the county in providing superior assisted living and memory care. Come see our unique, friendly community!
Reviews
Michael Meystel
2023-06-16
Very caring staff and friendly residents. Small family feel. Clean and well kept. Don't come here - it should continue to be a secret.
Kerry Willingham
2022-09-29
We moved our mom here about three weeks ago from a place that was more expensive and not very caring. Annapolitan Assisted Living is a hidden GEM! This place is organized, caring, spectacular! In less than a month our mom is smiling again, out of her room doing activities again, and she is even playing the piano again! The nurses are wonderful and caring. The director is amazing. Most workers have been here for over 7 years, and you can tell they enjoy their jobs. The dining hall is great, and we just love them all! We are so glad that someone told us about this gem of a place, otherwise, they don't advertise and they don't spend extra money doing it because they aren't a corporation. What a lovely place! Thank you!
Look no further, this assisted living home is amazing! My mother lived in an assisted living facility prior to moving to Annapolitan Assisted Living, and while we are thankful that her prior facility kept her safe and cared for, her former assisted living experience was no comparison to the wonderful experience she has had at the Annapolitan. My mom has lived here for almost three years and I am always impressed by how professional the staff is, and how kind they are to my mother. Additionally, the activities director always has terrific parties for the residents and the residents' family and friends, and they take residents on outings to restaurants, parks, and even Bowie Baysox baseball games. During the COVID pandemic, the facility manager was absolutely terrific in balancing the health needs of residents with their emotional need to see family and friends, and implemented common sense precautions to protect residents. The entire staff is top-notch, friendly and caring. If you are looking for a place for yourself or your loved one, the Annapolitan is a terrific choice!
CHRISTOPHER PIERCE
2021-07-05
The very best Staff and Facility! We looked at several in the area. The care they provide is wonderful!.. The food is excellent. Thank you. We rest easy knowing our Father is in the best AssustedLiving home.. a
This place is wonderful! My mom is very well taken care of, the staff is very attentive. Jim Thompson, the director has gone above and beyond to make the families of the residents well informed during COVID-19.
At this Thanksgiving time of year, our family has much to be thankful for, not the least of which was our decision four years ago to choose The Annapolitan as Dad's new residence. Dad is now 105 years old and is extremely happy in his surroundings. There is not a doubt in our minds that Dad's happiness is solely due to the care, compassion, and respect he receives from the dedicated staff and management. I have written two or three previous reviews so that other families can make the right choice for the care of their loved ones. Those reviews have been equally balanced between the staff's excellence and that of The Annapolitan's management, but this time I want to commend, applaud, and extend our gratitude more specifically to Jim Thompson, the Director. By anyone's measure, by any standard, I do not think there could be a better director of an assisted living facility. The quality and consistency of care over the four years of Dad's residency has been unwavering and above reproach, and is indicative of Jim's skills. He is kind, calm, and attentive to residents and family alike, yet maintains a professional demeanor that inspires confidence. His understanding, response, and communication during the current Covid-19 crisis is to be applauded, yet I think he does not get enough credit. Most people probably wouldn't realize the number of masters that Jim has been serving this year: the Health Department, the Governor's regulations, his residents, his staff, his families, and, of course, the Virus. Even after the most recent round of on-site testing, which resulted in a very unexpected 32 "Positives," Jim had every person retested within eight hours. Every one of those 32 retests came back as "Negative." Jim and The Annapolitan have had in impeccable record of performance and communication during a very unpredictable and uncertain time. Our family is very grateful. In closing I want to send a message to my own family members…If I ever need assisted care, PLEASE check me into "Hotel Annapolitan." Marion Frost
Melissa Rayhart
2019-05-28
Words cannot express my appreciation for Annapolitan Assisted Living during my dad's stay of almost 2 years. The staff is top notch as is the management. It is true what the reviews are saying. Annapolitan AL is a great place, good food, fun parties, outings and more. My dad was so very happy there. Also, we as a family were happy that he had a safe and loving environment that included us any time day or night. I was very concerned when he had to be moved to the memory care unit. I quickly learned that the advice I was given (that it was time) was spot on. Although he was not in memory care for very long due to a lung illness and a stroke he received excellent care from the staff. They worked tirelessly to make him comfortable and I will be forever grateful. Part of the sadness of losing my dad is that I will miss seeing on a regular basis all of the folks that helped our family to make his last years great years. Don't overlook this place in your search for excellent care and an extended group of family and friends!
Catherine Weston
2018-07-02
Respite Care for My Dad: This place is awesome! Everyone is really kind and helpful. My dad was skeptical at first but found the place to be really nice. It is spotlessly clean with none of the smells you find at other places. Jim worked with me to get him registered and all the required paperwork prior to him checking in. I love this place and will keep them in mind for upcoming respite care needs and any long term care needs that may arise! What a hidden gem! Oh, and the pictures you see are true to date - none of the styling that other places have and when you arrive it looks totally dated and dirty and old!
The Annapolitan is now my home. I'm happy here. There are a lot of activities. The staff encourages me to press the button on my pendant any time I need help. It is after all assisted living. They make sure that the residents get their medicine on time. More later when I have time.